How Our Lambeth Carpet Cleaners Can Help You Clean Your Carpets Efficiently?
Our carpet cleaners Lambeth will bring our specialist equipment to your home, once there they will assess the suitability of various cleaning solutions on each of your carpets and decide from there which ones they will use. All solutions are environmentally friendly and will not harm the environment. Every carpet in your home will look so much better guaranteed without being soaking wet for days which might leave your house smelling of mold.
Are You Ready for Eco-friendly still Effective Lambeth Cleaners Solutions in SW9
The beauty of our Lambeth cleaning service is that there is no work for you to do at all during the cleaning process. It is not necessary to vacuum the evening before we arrive and again 24 hours after we leave. We do everything to make sure that your carpets are immaculate when we leave. We bring all the cleaning solutions and equipment. All we need is access to an electricity supply and also water and in a few short hours your carpets will look as clean as they were when they were laid. Get in touch with us on 020 8396 7246 to find out more!
Special Offers on Lambeth Cleaning Services Anyone in SW9 Can Benefit from
We are currently running a special offer where you can see our carpet cleaning staff in action, for yourself. We operate all over the SW4 area. Our experts will be using our scientifically proven solutions and techniques to clean various types of carpets and rugs. You can book appointments for our expert carpet cleaners to come and clean your carpets at home anytime. Why don't you call us directly on 020 8396 7246 as we will have many other slots available to customers in both SW4 and SW9 districts. Our carpet cleaners Lambeth operate in both residential and commercial properties and are able to deal with multiple floors as well as single floor properties.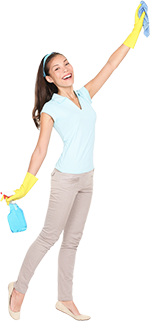 Don't Delay, Come and See Lambeth Carpet Cleaners Today
Not a single one of our products are available in stores or online. The only way to get your hands on our fantastic products in Lambeth is to hire us. Clean your carpets with the help of our specialist team and you won't regret it. You can call us today to find out more about the services we have on offer. Our brilliant services are available at very reasonable prices and we offer discounts the more carpets we clean for you. Our service is available via appointments so to discuss your specific needs and make full arrangements call now! A member of our cleaning team will be happy to talk to you about all aspects of the process and ensure everything runs smoothly. So, don't delay! Book our fantastic team of carpet cleaning to come and clean your carpets. Call Lambeth carpet cleaners now on 020 8396 7246, and pay nothing for a quote.



Save
Save
Save
CONTACT INFO
Company name:
Lambeth Carpet Cleaners
Telephone:
020 8396 7246
Opening Hours:
Monday to Sunday, 07:00-00:00
Street address:
94 Ballater Road
Postal code:
SW2 5QP
City:
London
Country:
Latitude:
51.4599230
Longitude:
-0.1234870
E-mail:
office@lambethcarpetcleaners.com
Web:
http://lambethcarpetcleaners.com/
Description:
If you're looking for the best carpet cleaning company across Lambeth, SW9 do not hesitate and call 020 8396 7246 now. Get our gigantic discounts today!